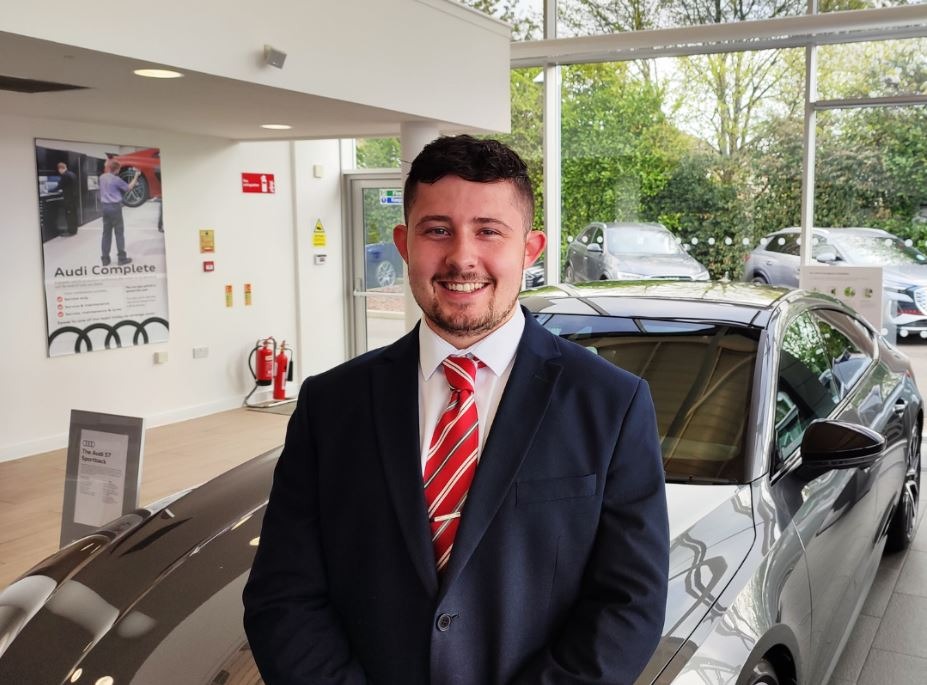 Welcoming our latest trainee sales specialist
We are pleased to welcome Ryan Piercy to Yeovil Audi as a Trainee Sales Specialist.
Ryan joins us after working as a qualified electrician for six years. His career change was inspired by a family member who works in a similar field who gave him the motivation to apply for the role with Yeovil Audi.
Ryan said: "Whilst I'm still very new to the business, I'm looking forward to learning all aspects of the role with the hope of qualifying as a sales specialist in the future. Everyone has given me a really warm welcome, and with Yeovil Audi recently winning 'Audi Centre of the Year' for the second year in a row, I know I'm in a fantastic environment to learn!"
Outside of work Ryan has a keen interest in reptiles and is the proud owner of a leopard gecko, a chameleon and a bearded dragon and hopes to add an iguana and maybe even a parrot in the future.
Welcome to the team Ryan!
Latest News