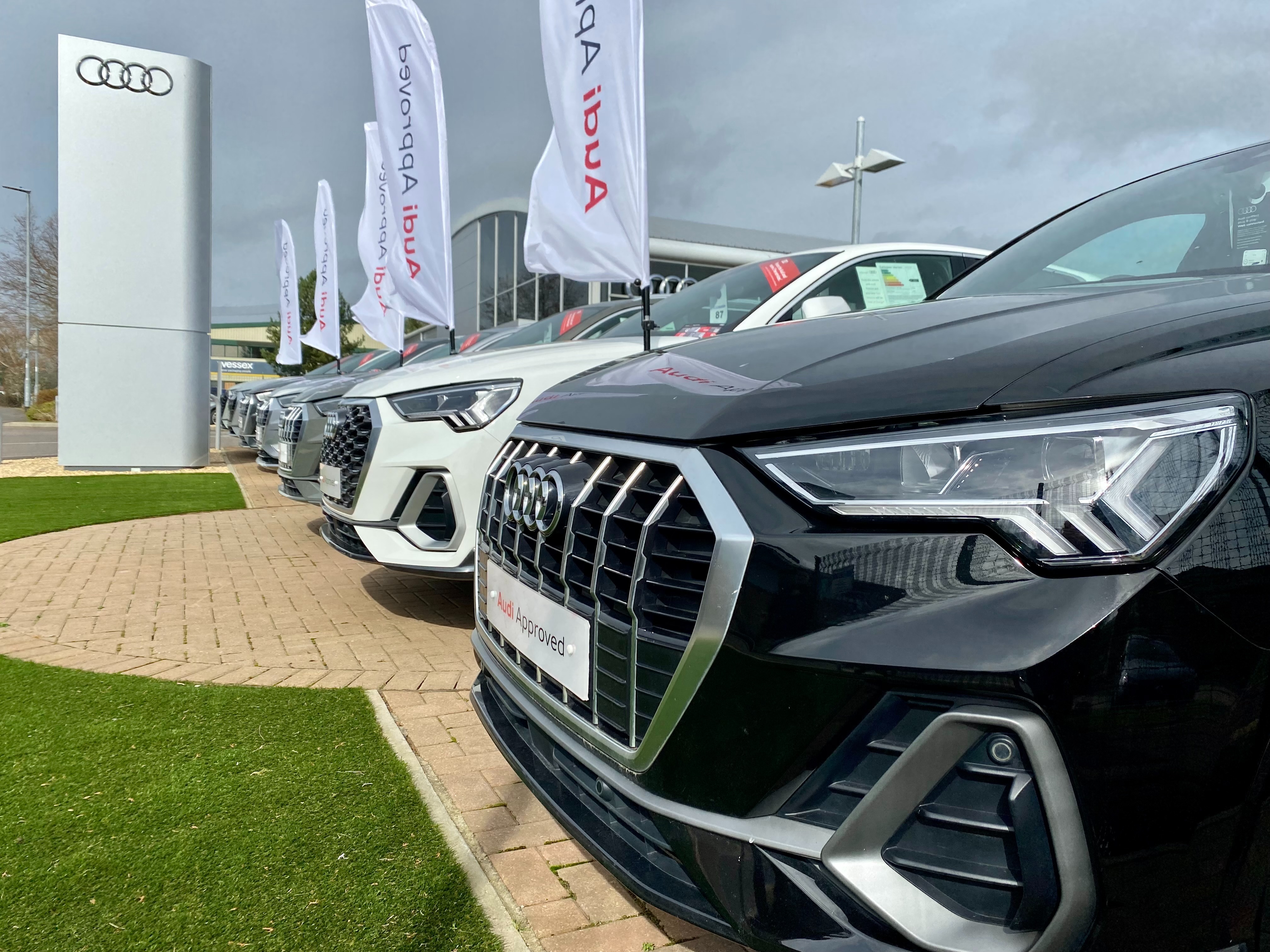 Protect the value of your Audi
We often get asked how service history affects the value of Audis. In addition to ensuring your car is maintained by our fully-trained technicians, using genuine parts, with knowledge of the latest software upgrades, having a full Audi service history protects its value when you come to sell or part-exchange.
A car with a full Audi service history, particularly from Yeovil Audi, will always maintain the highest value, as it will be more desirable to its next potential owner.
We will still buy or take in part-exchange a car with a service history from independent garages, but dependent on the model this will reduce the value between £250 and £400. This is because a car without a full Audi service history is less desirable, and we may also incur costs duplicating some of the servicing work so we know it has been completed to the highest standard.
If a car has missed a service we won't buy it, and if we take it as part exchange the value will reflect the fact that we won't be able to resell it. Many used car traders who supply independent dealers will also choose not to buy these cars due to the potential risks they present, which further impacts the value. Missing a service can cost you many hundreds of pounds when it comes to selling a car.
We have several offers to help you take care of your Audi and to protect its value, including 0% APR finance and a range of Service Plans. To find out more simply give us a call 01935 574981 and we'll be happy to talk you through all the options.
If you are looking to sell your Audi, please complete our form and we will be happy to supply you with a valuation.
Latest News