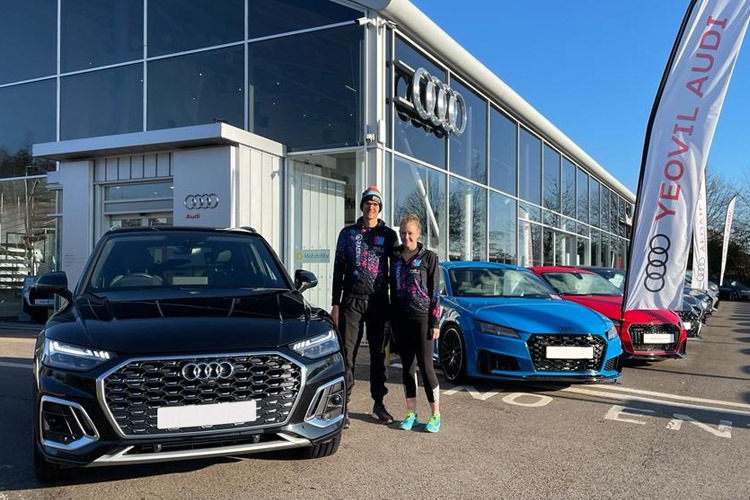 Triathlon coaches put Q5 through its paces
Kit and Kirsty Walker, triathlon coaches and Yeovil Audi customers, tested the Audi Q5 over a recent weekend. The car was put through its paces for 48 hours to see if it could keep up with the busy lifestyle of a sports coach.
During the weekend, the Q5 was used for swimming, running, and coaching, as well as navigating the winter weather. The coaches were impressed with the car's features, particularly the large boot space, which was perfect for storing the various items needed for their frequent changes of sport. The heated seats were also a welcome feature, especially after a run session outside in the cold. Both Kit and Kirsty felt that even though it is a large car, the Q5 handled well on Somerset's smaller roads, and the 360 camera made parking and slow-speed manoeuvres effortless.
If you're interested in finding out more or following Kit and Kirsty you can find them on Instagram :
@kit_walker_tri
@kirsty_walker4527
Or email kit@totaltritraining.com

Latest News