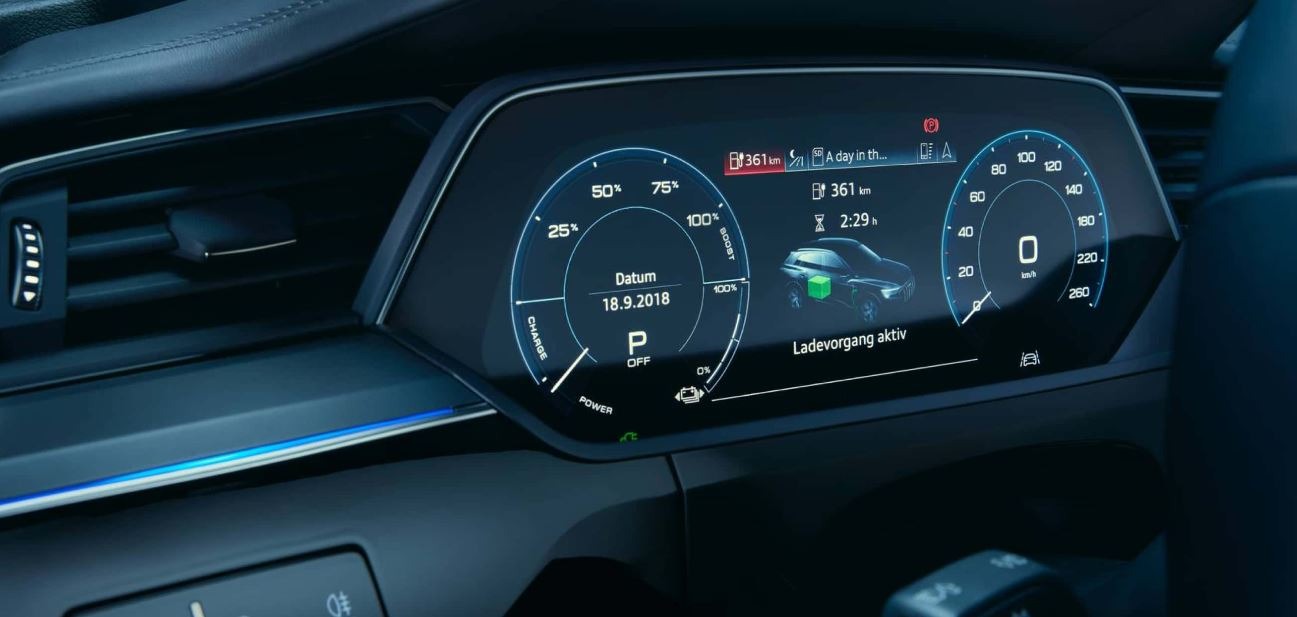 The spark inside electric
Innovation is built into every Audi – and our plug-in hybrid and fully electric cars are no exception. With sophisticated batteries, forward-thinking navigation systems that build charging in to your journey and innovative driving systems for safety and control, an electrified Audi is a leap into smarter driving.
Maximise your range.
From recuperation to efficiency driving modes, smart ideas are built into your Audi e-tron to help you achieve the best possible range. You can discover more here, where you can also use our online calculators to work out what kind of mileage you can achieve - and how long you can expect your charging time to be.
Different drive, different range.
Understanding recuperation. Your electric Audi can recuperate up to 30% more energy through coasting or braking, which extends its range. Recuperation is more effective when driving in cities due to more breaking opportunities and lower air resistance. On a motorway, your estimated range will often be lower, because there are less opportunities to recuperate in the same way.
Understanding your estimated range.
Lots of things can affect the range of an electric battery, including driving style, outside temperature and systems like air conditioning. If your electric Audi is displaying full battery, but your range is not as expected, this is normal. It happens because your car is intuitive and takes into account previous drives when calculating estimated range. This range can increase as you drive through recuperation.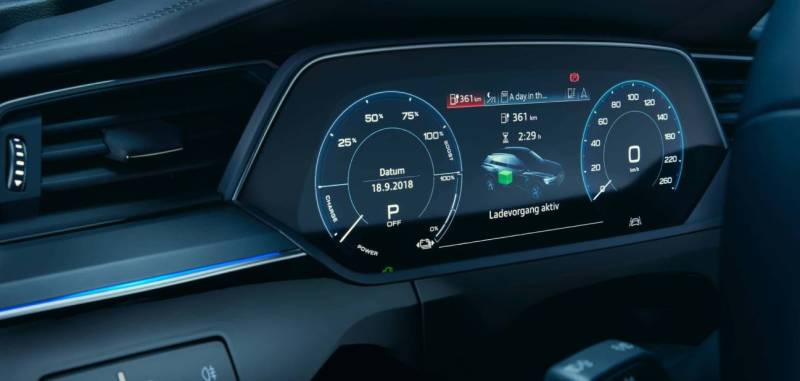 Smarter batteries, smoother journeys.
Audi has extensive expertise in high voltage battery technology. Audi batteries use lithium - ion technology, which are widely known to be the most advanced and reliable battery for daily use in electric cars. Sophisticated thermal management systems deliver performance and reproducibility to the highest level. A solid aluminium plate protects the battery against damage, like chippings and kerbs, for example. To ensure the highest possible level of safety, they have been crash-tested and are designed to last, all coming with 8 years warranty or 100,000 miles, whichever comes first.
Next generation mirror technology
The e-tron's optional virtual door mirrors replace traditional glass wing mirrors with cameras, to reduce drag and wind noise as you drive. Zoom in and out with the cameras depending on the view you need, for 360 degree visibility and enhanced safety. Currently only available on e-tron models.

A car that does the planning for you
Use the myAudi app to check your car's current battery level and see how far you can go with that charge. If you need to top up on the go, the app will plan charging stops into your route before you set off and it will use traffic and charge time data to calculate an accurate arrival time. The myAudi app will also notify you once you reach your charging target, so you don't need to check it, and you can set the climate control so the car is cool or warm by the time you get in.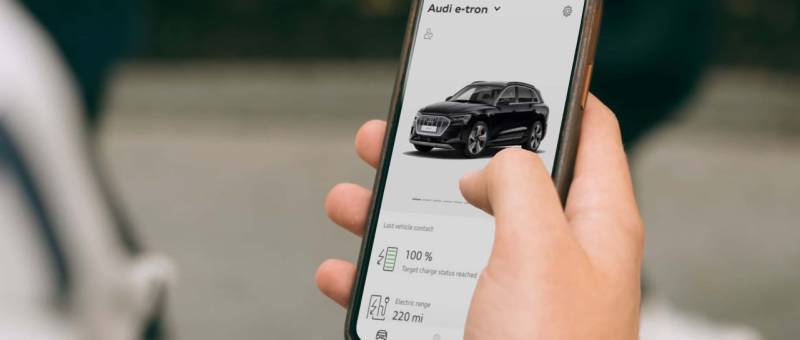 Connect your world together
Audi Smartphone Interface connects your Audi to your smartphone using Android Auto and Apple CarPlay. This gives you access to special in-car versions of your apps. Stream your favourite music, make calls, access your navigation and more – all while you're behind the wheel. Activate Siri by pressing the voice command button on your steering wheel. So now the technology in your smartphone is part of your electric Audi, too.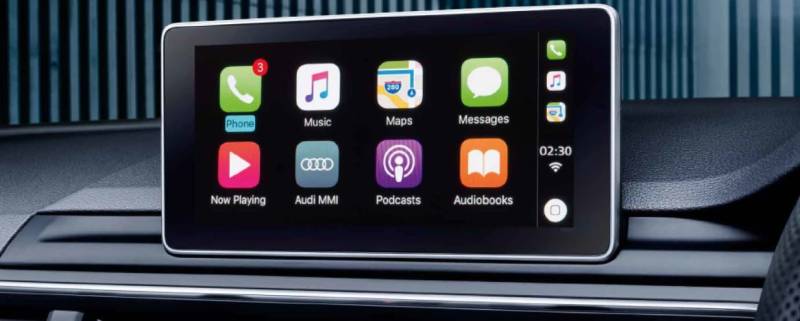 Latest News