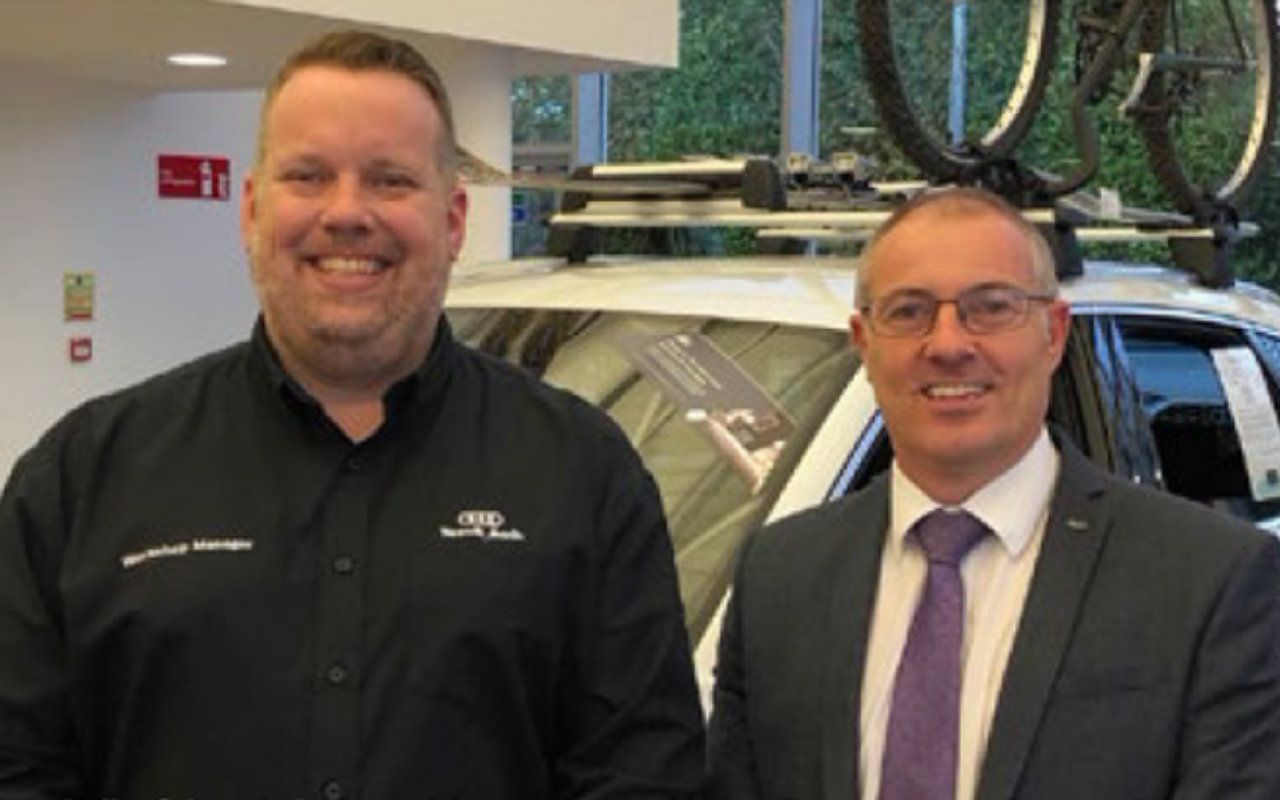 Personal drive for 20 years
Image: Nigel Hayward (left) with Jim Newman, Audi Area Service & Parts Manager
We were delighted to congratulate Nigel Hayward as he recently celebrated 20-years at Yeovil Audi.
Nigel's carefully planned 20-year career at Yeovil Audi ensures he has gained wide experience of many aspects of Centre life. He joined as a Qualified Technician, has been a Workshop Controller, Warranty Executive, and also Front-of-House Manager, before moving into his current role as Workshop Manager.
Celebrating Nigel's two decades of service to the Centre, Head of Business Dylan Fennell said: "I joined Yeovil Audi in 2012 as General Sales Manager, and straight away Nigel was my font of knowledge and great support. There's very little Nigel doesn't know or hasn't experienced."
He added: "Nigel's enthusiasm just grows and grows. As our Workshop Manager, he shares his knowledge and skills with our Apprentice Technicians. He isn't worried about getting stuck in and knows that at the end of every job is an Audi customer expecting the very best. Our CEM scores show this is delivered time and time again.
"Nigel is Yeovil Audi through and through. I couldn't imagine the business without him. Congratulations, Nigel."
For Nigel, it's a question of enjoying every day at work. "I love the daily challenge and still hunger for it," he said. "I always knew from the start that I wanted to be more than a Technician and have always had a personal drive to expand my role."
But he'll always be a Technician at heart. "My proudest moment was becoming a Master Technician in 2009. It's a big achievement getting to that position at one of the world's top brands."
Latest News