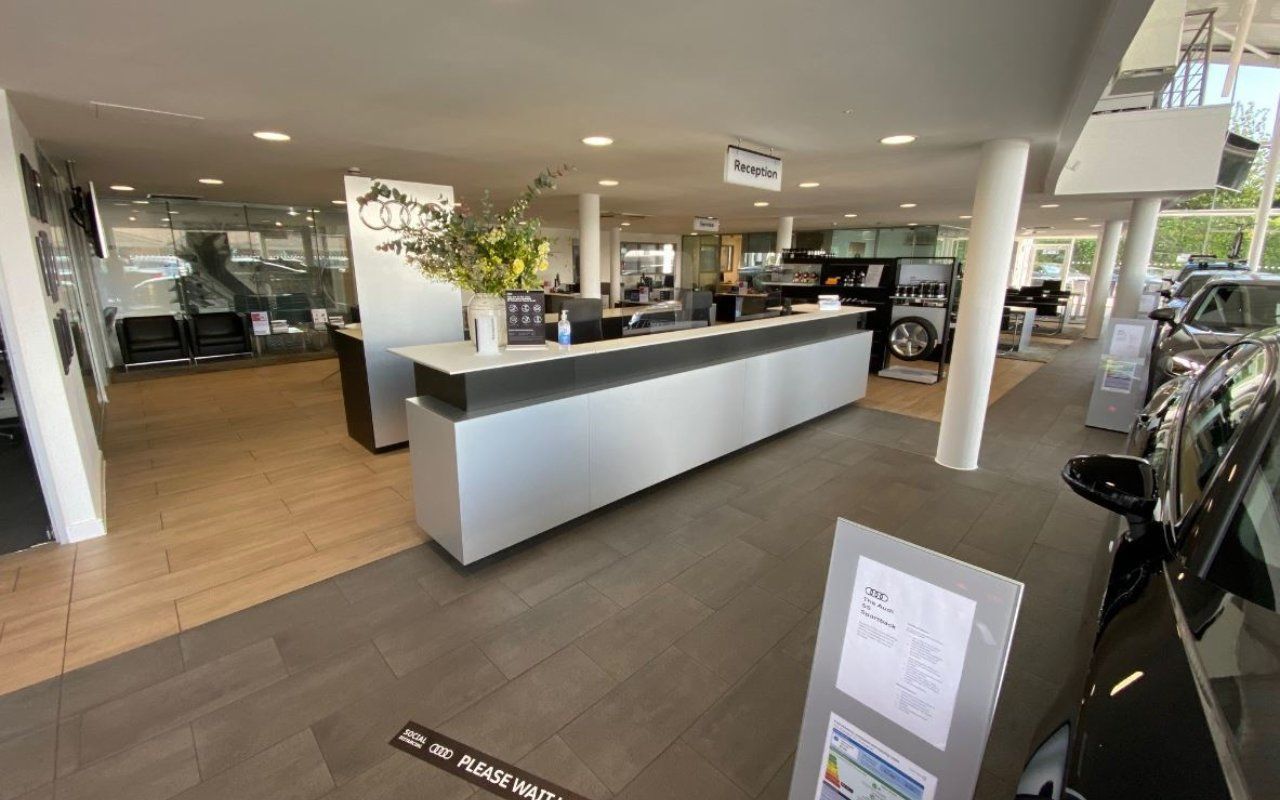 Open for servicing and maintenance work
Our aftersales department has now reopened for servicing, maintenance, repairs, and MOTs
We understand that coming back to a retail environment may bring some trepidation, however, we would like to reassure you that we have taken a number of steps to enhance our social distancing and hygiene measures - to ensure that visiting us for aftersale services continues to be a safe, stress-free and welcoming experience. These measures are explained below and as always our team will be happy to hear from you if you have any questions or concerns.
What to expect when you make a booking
Prior to your appointment
Our team is available as usual to make your appointment either over the phone or via email – please call 01935 574981 or email service@yeovilaudi.co.uk
They will be happy to answer any questions you have about our new procedures, including social distancing and hygiene measures
As we hope you will understand, some of the usual services we offer will not be available, including courtesy cars - these will be reintroduced once it is safe to do so
The day before your appointment we will call you to confirm and provide clear directions for dropping off your car
At your appointment
On arrival please park your car in our car park and enter via our new reception area to the left of the main front entrance, this is clearly signposted
Our reception area has been reorganised to allow social distancing to be maintained, signs and floor markings have been installed to guide you and our team is available to assist from a safe distance
Please support us by ensuring you remain at least two metres away from others
Contact will be kept to a minimum, with payment required by card
After your appointment
When collecting your car please follow the same procedure as when you dropped it off
You will find a mirror hanger confirming all areas that have been sanitised following the work on your car
Although your appointment will be a little different from usual, we hope you find our level of customer service is unaffected and above all that you feel safe during your visit
Behind the scenes we have introduced strict procedures including the use of PPE, checking all employees' temperature daily and regular deep cleaning to name a few. Your health and wellbeing, and that of our team, is our number one priority so please be assured all measures have been taken as a precaution and we will continue to work diligently and in line with the latest government advice.
For more information or to make a booking please call us on 01935 574981 or email service@yeovilaudi.co.uk
Latest News