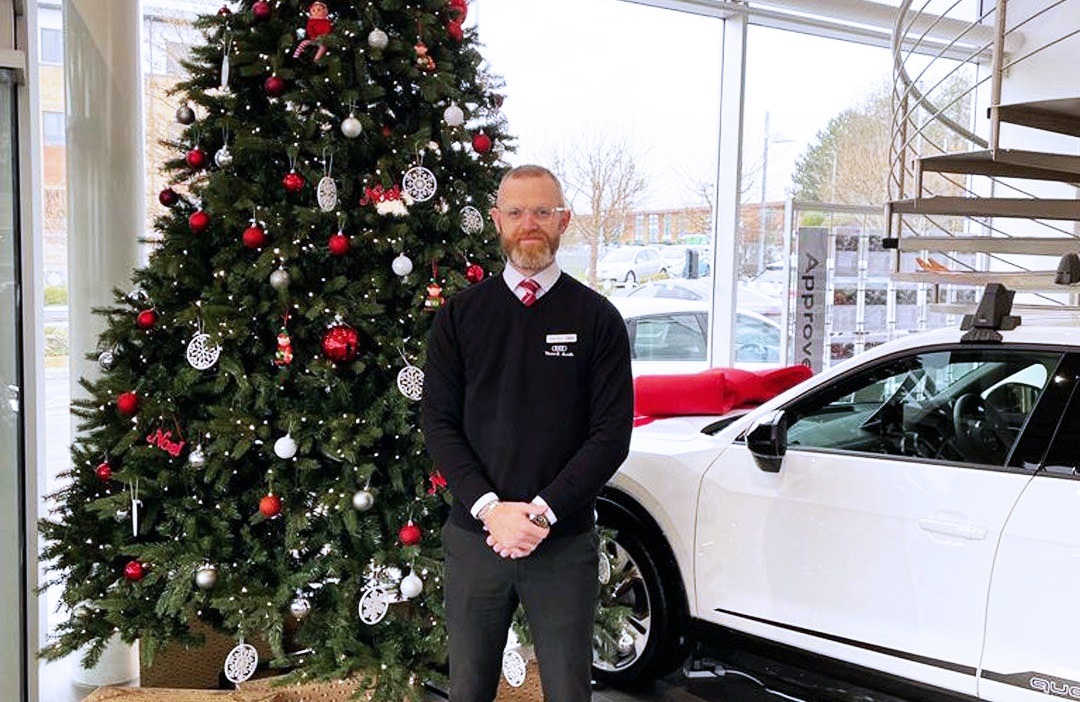 Meet the Team - Nathan Brine
Nathan joined Yeovil Audi as a Service Advisor in October 2021. Before joining us, Nathan worked as a private chauffeur having always had a passion for cars and the automotive industry.
What do you love the most about your job?
The most enjoyable part of my job is liaising with our customers to give them a simple and enjoyable experience, and working with my colleagues. At Yeovil Audi we're a very close team and we all work hard and help each other out. It's great how busy I am during the working day, and I enjoy how varied my job is.
What's great about working for Audi?
I'm in a really great team and get to work with lots of different people. I am passionate about Audi as a brand and have found the whole experience of working for Audi very interesting.
What is your favourite Audi?
My favourite car would have to be the Audi RS 6 Avant. I have a young family so I need a more practical option with a big boot and lots of space… the V8 engine would also be a bonus!
What is the next goal that you are aiming for?
I am working towards completing my Audi accreditation. The training available when working for Audi is incredible and Yeovil Audi has some exciting plans for the future, so I can't wait to become fully accredited and progress further with the company.
Tell us something interesting about yourself?
During lockdown to keep me busy I began upcycling furniture. I really enjoy the process and I find it very therapeutic. It allows me some time to relax and it has become a real hobby of mine.

Latest News