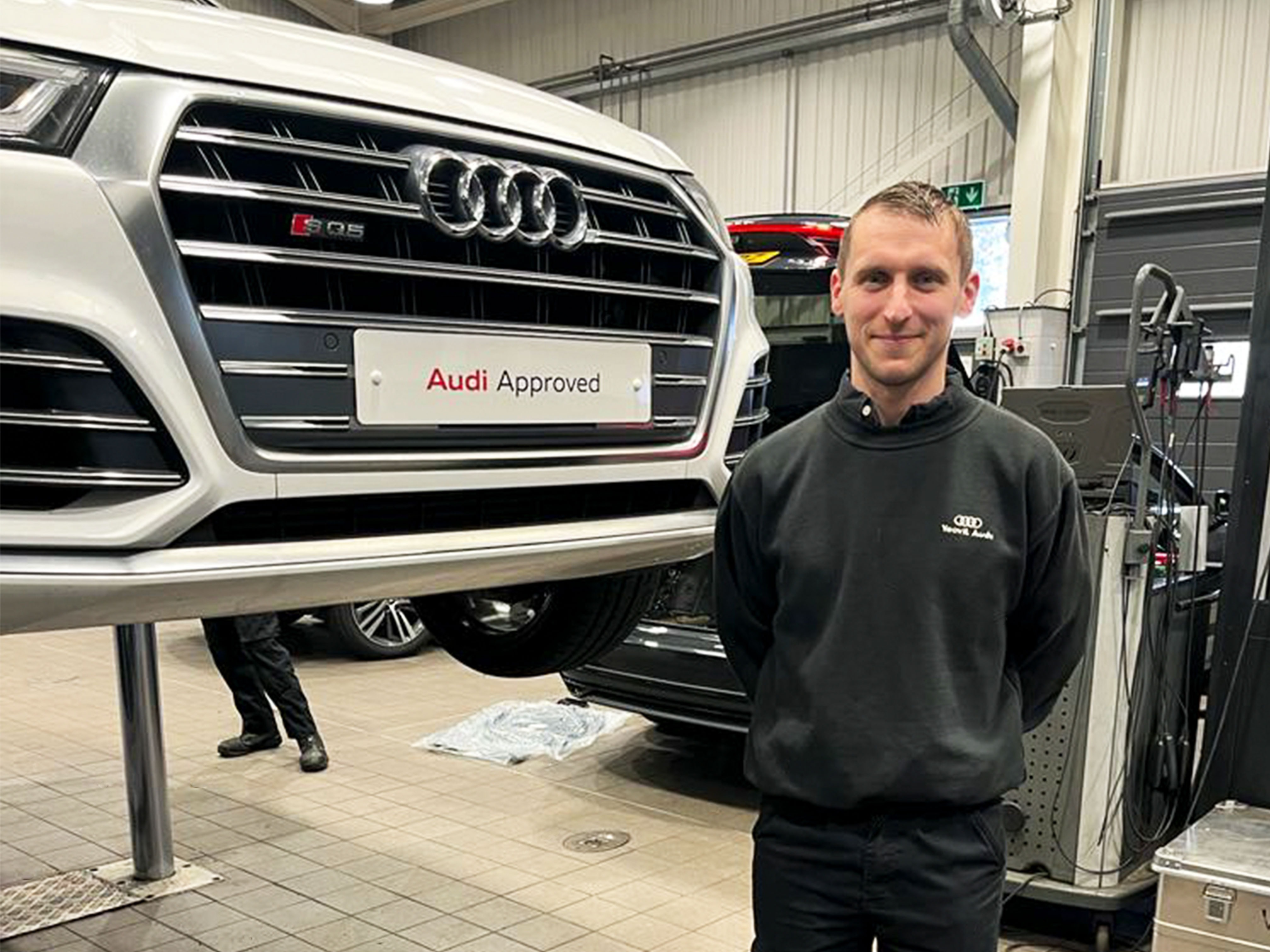 Meet the Team - Matthew McCormack
We would like to wish a big congratulations to Matthew McCormack for recently completing his Audi Master Technician qualification.
When did you start working for Yeovil Audi?
I began working as a Technician for Yeovil Audi in February 2020. Prior to this, I had worked for several other companies within the automotive industry.
What is your job title?
I have recently qualified as an Audi Master Technician.
What do you love most about your job role?
I really enjoy working on the vehicles. Audi is a very high-end, prestige brand and the cars are great fun to work on.
What's great about working for Audi?
Working for Audi is great because the company supplies you with a lot of information to ensure you can learn and develop your skills on the job. There are also lots of specialist training courses available to you to help develop your knowledge and career.
What are the future goals in your career with Yeovil Audi?
I would like to train as a high voltage expert and continue to gain experience as an Audi Master Technician.
Tell us something interesting about yourself?
In my free time, I enjoy cycling, being outdoors, and staying active. I also run my little boy's football team.
Latest News