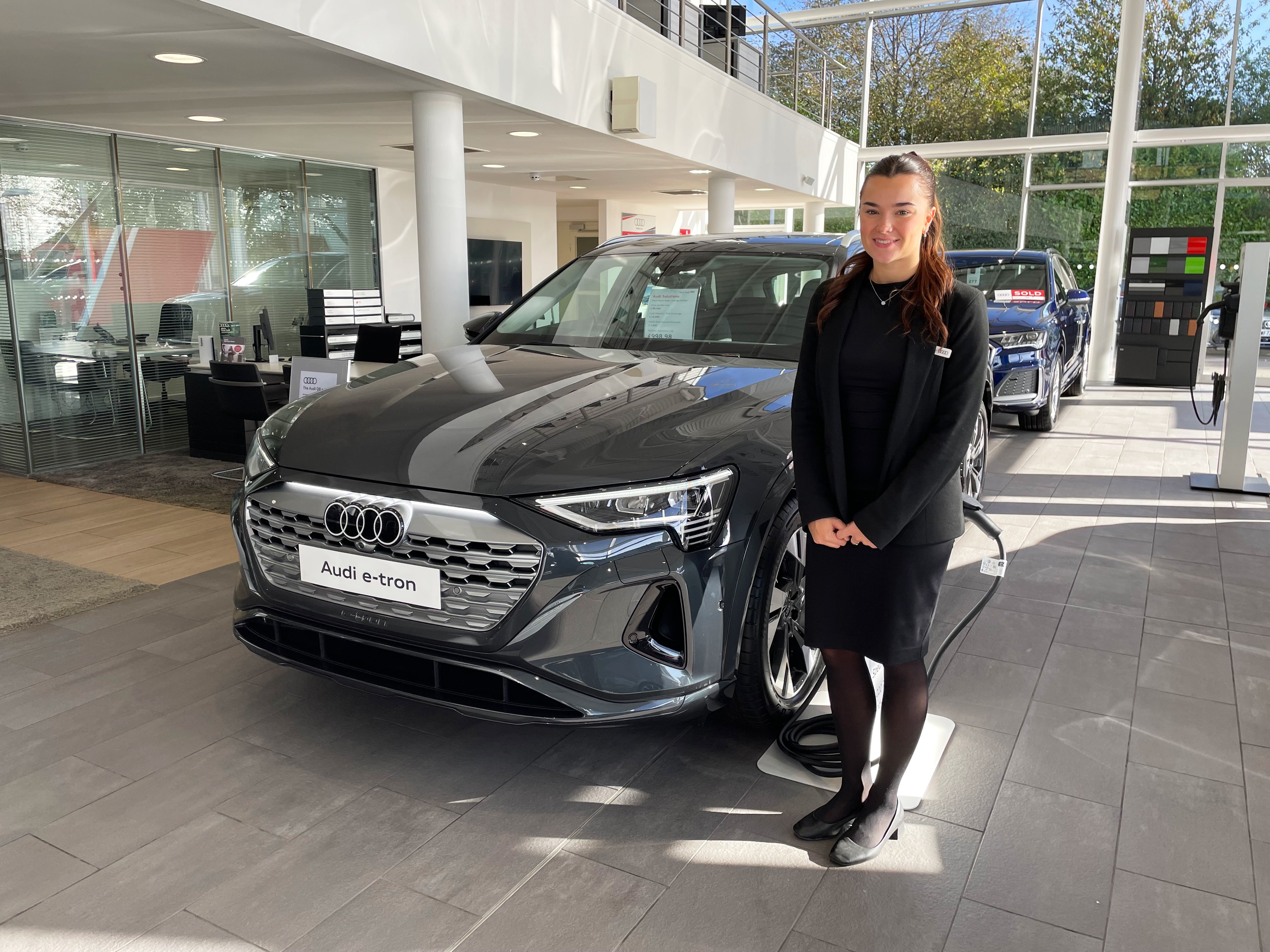 Meet the Team - Maddison Helyar
We are thrilled to say a big congratulations to Maddison for passing her recent Audi Accreditation!
Maddison joined our team back in April, and since then, has been on an incredible journey of growth, acquiring a wealth of knowledge and honing in on her fantastic customer service skills. Maddison is a valuable member of our team, and we look forward to seeing her continued development and success in the future.
Tell us about your recent accreditation…
I earned my Audi accreditation by successfully completing online modules and showcasing my proficiency in the knowledge and skills I have acquired so far. I came to this job with no previous automotive experience, so being able to start fresh in a completely new environment has been a very enjoyable learning process. My background primarily involved sales in the travel industry, and I've always had a strong passion for working with customers.
What is your current job title?
My current job title is Trainee Sales Specialist.
What do you love most about your job role?
I really enjoy the customer service aspect of my role. It's pivotal to get to know both our new and loyal customers. Understanding their preferences, dislikes, and lifestyle is crucial, as it enables us to find the perfect Audi for them.
What's great about working for Yeovil Audi?
Working for Yeovil Audi has been a very positive journey so far. There are a wealth of training courses available to me that will allow me to progress within my career and the business. The support of my managers and team has also been fantastic.
What are the future goals in your career with Yeovil Audi?
I look forward to helping many more of our wonderful customers find their dream Audi and to become a fully qualified Sales Specialist along the way.
What is your favourite Audi?
My favourite Audi is the Audi RS Q3 Sportback. It is a very stylish, luxurious car and great fun to drive.
Tell us something interesting about yourself?
As I grew up, my parents took me travelling and it was such an amazing experience. Travelling has now become a real passion of mine and I can't wait to explore the world!
Latest News