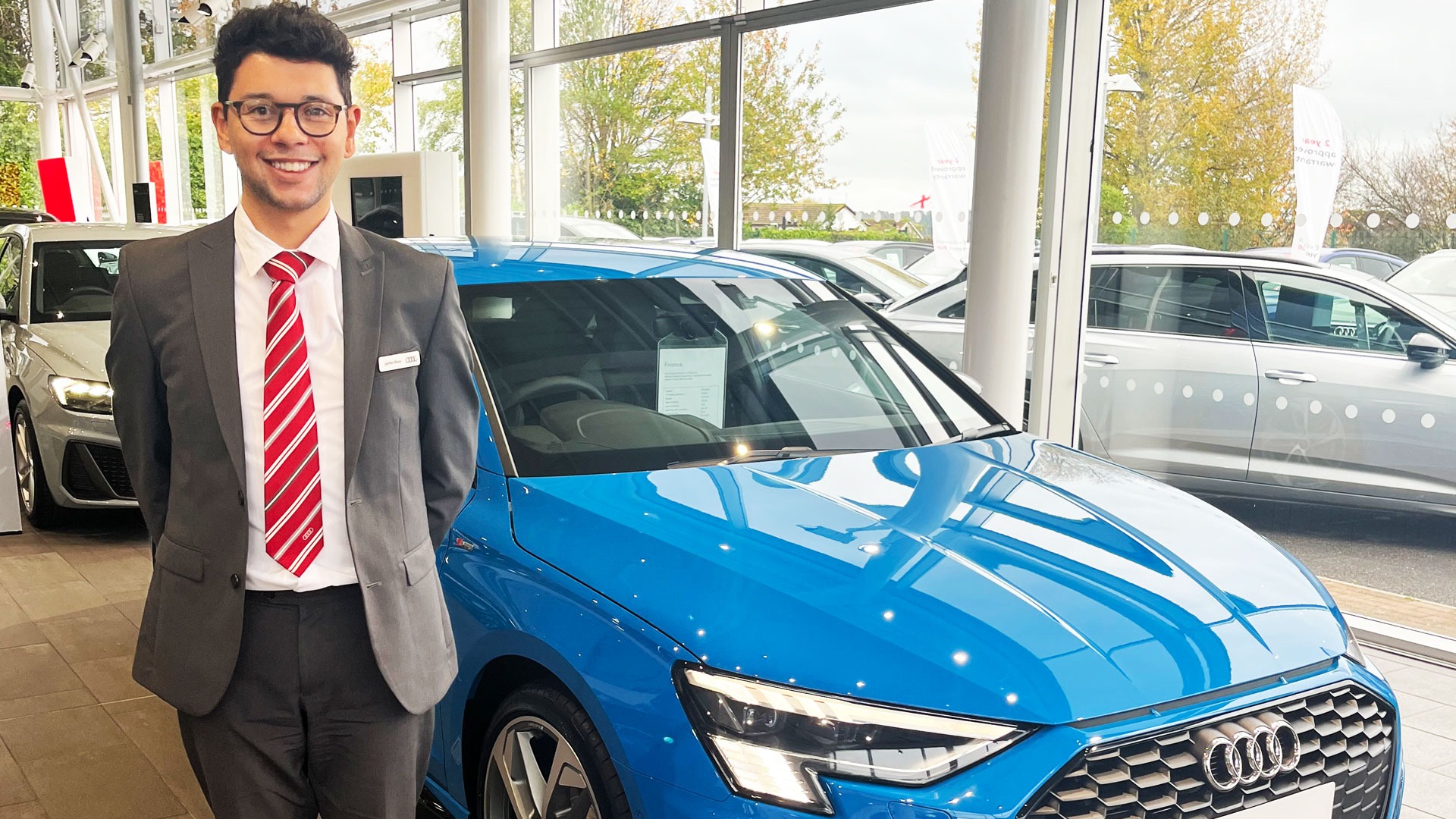 Meet the Team – James Wass
James began his career with Yeovil Audi in April 2021 as a Bookings Advisor. In his role, James speaks to customers to provide guidance, book their Audi into the workshop and liaises with service advisors and technicians.
What do you like most about your job role?
I love how varied my job role is and how busy I am during the day. It's great that I get to talk to our customers every day and help people with their questions and bookings.
What's great about working for Yeovil Audi?
Yeovil Audi is a very happy, positive place to work and we have many loyal customers that make it a very rewarding job.
What is your favourite Audi and why?
The Audi TT is my favourite car. It's currently the last convertible that Audi do, and I love the stylish design of the car. It's also great fun to drive!
What has been one of the best moments of your career so far?
One of the highlights of my career so far was when I purchased my first ever Audi. I got the full customer experience which made it a very special, memorable moment for me.
Latest News