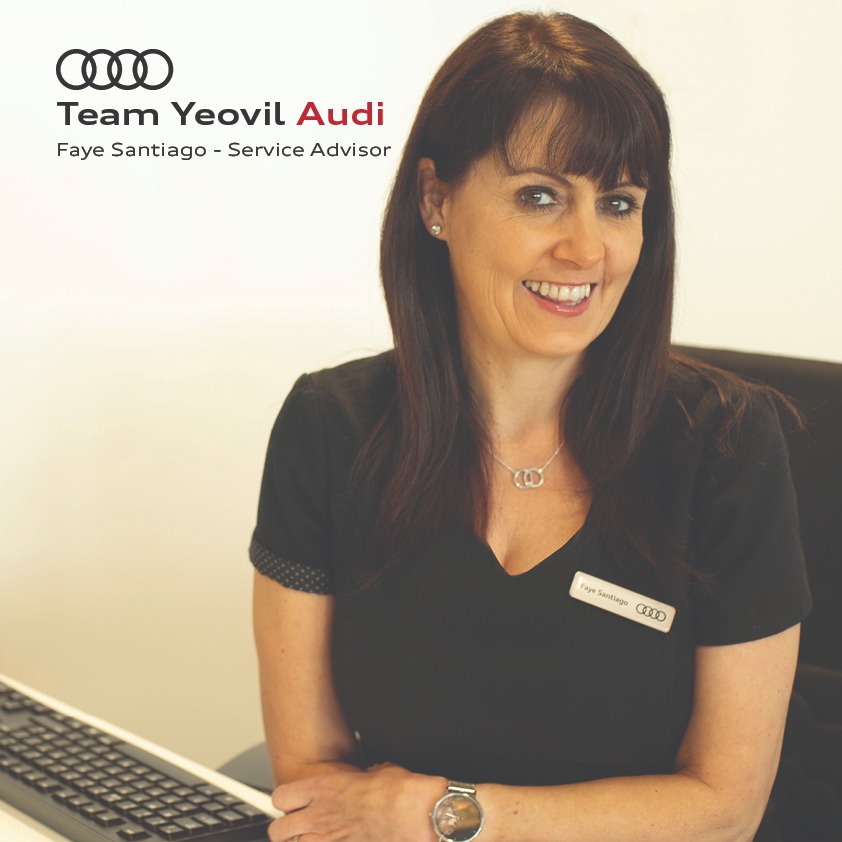 Meet the Team - Faye Santiago
Earlier this year we were awarded the most prestigious Q Power award in the Audi network: Audi Centre of the Year 2020. This was a great achievement and clearly highlighted the hard work and devotion of everyone in the team. Over the next few months, we are going to introduce some of the faces of Yeovil Audi.
Tell us about your role?
I am a Service Advisor, my role is to help customers through the process of getting their car serviced, repaired or MOT'd. I am their single point of contact at all stages of their visit.
What drew you to the role at Yeovil Audi?
I really like the brand and have found the people that work here are proud and passionate to represent Audi. I also enjoy helping people and being part of a team. It can be daunting taking your car to be repaired so I want to help put people at ease when visiting us.
What does a typical day look like for you?
Assisting customers from the moment they arrive to the moment they collect their car, and beyond if necessary. This includes checking in, explaining the work we are carrying out, answering any questions, liaising with the workshop if any further work is needed, preparing invoices and updating service records. Above all it's my job to make sure customers have a seamless and enjoyable experience when visiting Yeovil Audi.
Latest News