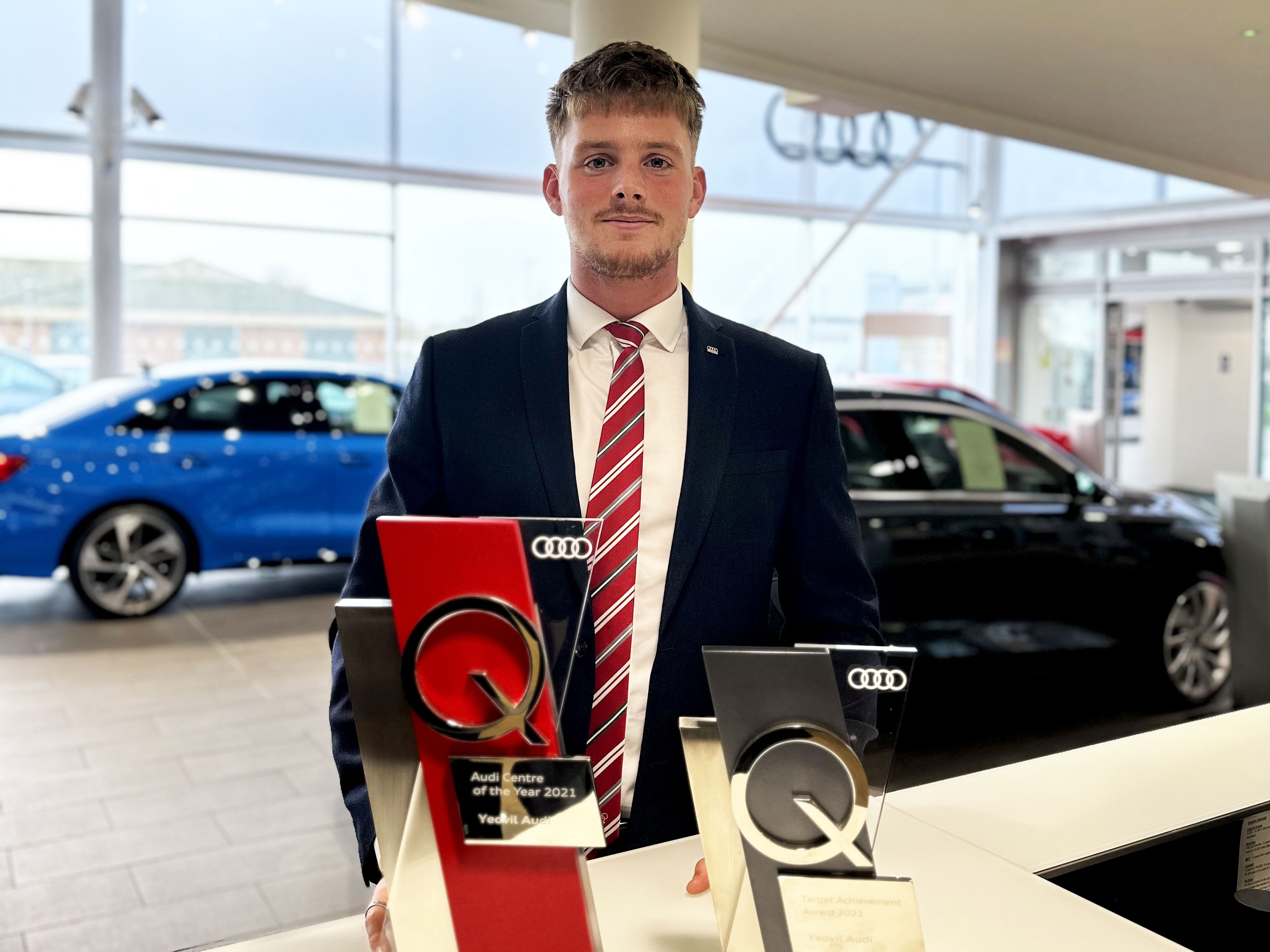 Meet the Team - Dan Costelloe
When did you start working for Yeovil Audi?
My career with Yeovil Audi began in August 2016 as a Trainee Sales Specialist. Throughout my six years here, I have gained plenty of experience working in the automotive industry and have developed my knowledge throughout different job roles… Trainee Sales Specialist, Audi Sport Specialist, Senior Sales Specialist.
What is your new job title?
In January 2023 I was promoted to Sales Development Manager.
What are you most looking forward to in your new job role?
In my new job role, I'm very excited to share my years of experience in sales with others through training and development plans, but also to continue to help our customers find their perfect Audi.
What's been your favourite experience whilst working for Yeovil Audi?
My favourite experience was attending the 'Central Launch Experience' in Germany, where I was lucky enough to drive an RS 3 and an e-tron GT around a racing track in Munich.
What's great about working for Audi?
I am very proud to work for Audi. It's a very exciting brand that is always at the forefront of technology.
What are the future goals in your career with Yeovil Audi?
My future goals are to gain more experience in my new job role and to continue to establish myself within the company.
What is your favourite Audi and why?
The Q8 is my favourite Audi. It's luxurious, spacious, and comfortable.
Tell us something interesting about yourself?
In my free time I follow Chelsea home/away and abroad.
Latest News