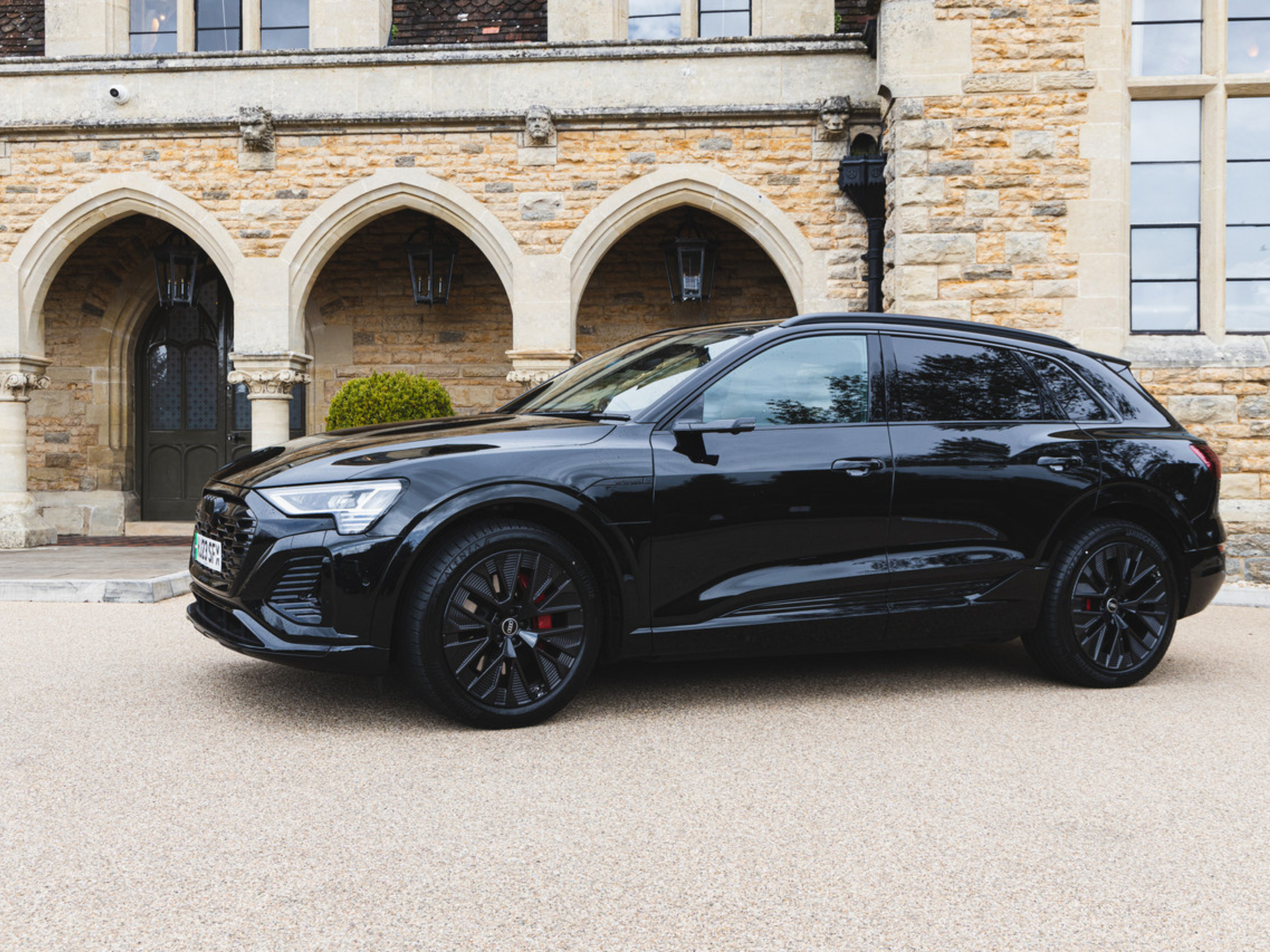 Launch of the Audi Q8 e-tron at the Clockspire
We are delighted to have unveiled the new, fully-electric Q8 e-tron at the The Clockspire in Sherborne on Wednesday 12th April.
The Audi Q8 e-tron is not only spacious and adventurous, but also highly efficient, boasting cutting-edge Audi technology. As well as producing zero emissions while driving, the Q8 e-tron is built in our Audi Brussels factory, which has been awarded the certification of CO2-neutral production. With a powerful 408 PS powertrain, the Q8 Sport 55 e-tron has an official test value range of up to 330 miles. Aided by quattro all-wheel drive as standard and intelligent recuperation, it's plenty for everyday journeys.
Guests at the launch were treated to delectable light bites crafted by the talented Clockspire chefs, and offered the opportunity to test drive the Q8 e-tron and the Q4 e-tron.
To find out more about the Q8 e-tron, please click here and get in touch if you would like to discuss whether an electric Audi would be suitable - our expert team is on hand to help.
Latest News