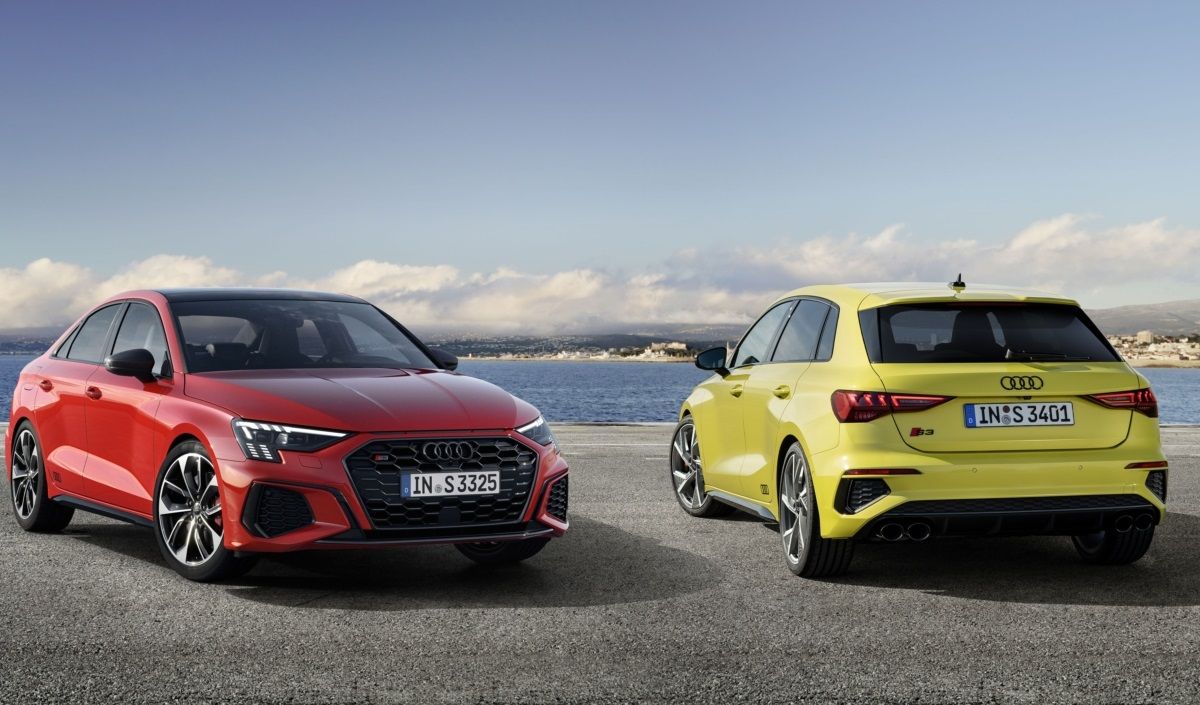 For the marathon and the sprint: The new Audi S3 Sportback and S3 Saloon
Audi S Series newcomers ramp up performance and handling without relinquishing comfort and efficiency for the long haul
New S3 Sportback available for UK order from this week priced from £37,900 OTR, S3 Saloon from £38,465 OTR – first deliveries in autumn
Even more comprehensively equipped Vorsprung versions due later in 2020
2.0 TFSI engine with 310PS and torque boost to 400Nm linked to seven-speed S tronic
0-62mph time reduced to 4.8 seconds in both variants yet up to 39mpg remains achievable
New modular dynamic handling control for more intelligent management of quattro drive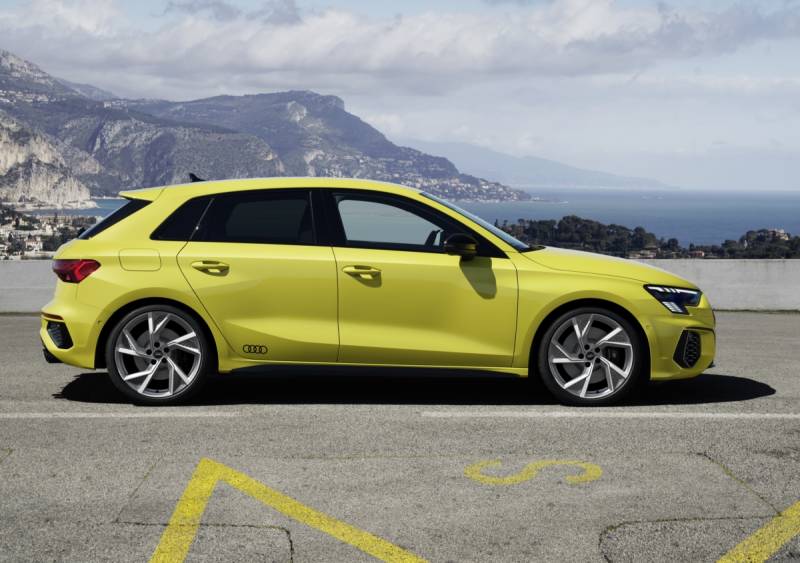 Ingolstadt, August 11, 2020 – The next milestone model in the Audi A3 launch programme is fast approaching – the all-new S3 very compellingly lives up to its evocative name with sub-five-second 0-62mph acceleration potential and the capability to deploy its 310PS output even more effectively on challenging roads thanks to updated S-specific sport suspension and quattro drive with even more intelligent control. Its powerfully built new Sportback and Saloon bodies also encase a totally redesigned cabin integrating an array of digitalisation, connectivity and driver assistance advances. The new S3 models can be ordered in the UK from this week, and later this year will also be joined by even more luxuriously equipped Vorsprung versions.
Director of Audi UK Andrew Doyle welcomed the new arrivals, saying: Director of Audi UK Andrew Doyle welcomed new arrivals, saying: "The S3 has always presented a very strong case for customers keen to make the transition to a higher-performance Audi since it first debuted over 20 years ago, and I firmly believe that these latest incarnations couldn't communicate the advantages much more powerfully. "The exacting attention to detail, the everyday usability and the slickly integrated technology that stand out in the A3 range are present and correct here, but they are combined with performance and handling capability that is nothing short of phenomenal – these are truly enthralling new models, and will be even more so when combined with the virtually all-encompassing Vorsprung specification which will become available for the first time at this level later this year."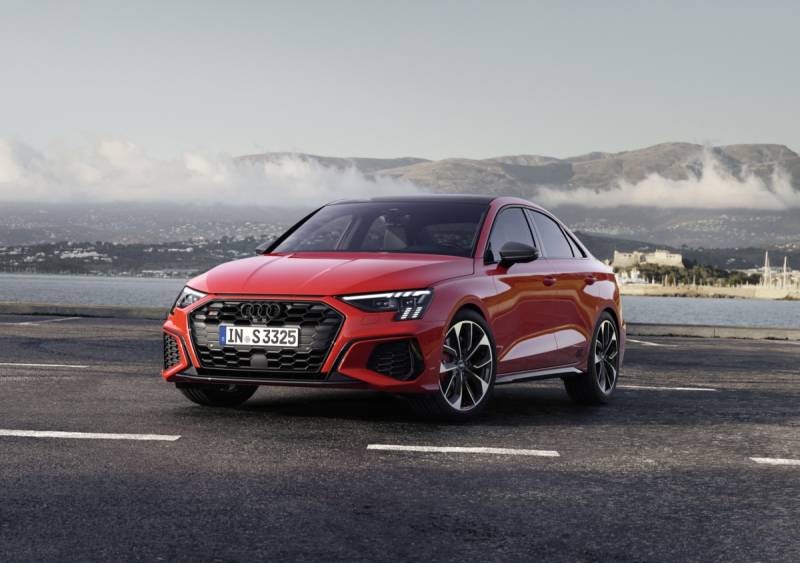 Characteristic design and lighting The new S3 models stage an impressive show of force from the very first glance. The front is dominated by the Singleframe with its large rhombus-patterned grille and impressive air inlets and embellished by LED headlights with LED daytime running lights, or upgraded Matrix LED units in S3 Vorsprung models. Their digital daytime running lights consist of a pixel array made up of 15 LED segments, ten of which form two vertical lines. The pronounced shoulder line extends from the headlights to the rear lights, below which the body curves inwards – a new element of Audi design that places a stronger emphasis on the wheel arches. Aluminium door mirror surrounds confirm membership of the S Series, as they have in high-performance Audi models stretching back decades, and at the rear, the large diffuser and four trademark exhaust tailpipes ensure the S3 always makes a suitably impressive exit.
Powerful drive The firebrand behind the new S3 models is a 2.0 TFSI engine with 310PS and a 400Nm (295 lb-ft) torque peak. It instils suitably highly charged performance, with the dispatch of the 0-62mph sprint now requiring just 4.8 seconds in both variants during the climb to a governed 155mph top speed, yet it can also show restraint, returning up to 39.2 mpg in WLTP test conditions, with a reduced CO2 output of as little as 178 g/km. High-tech features like the Audi valve lift system (AVS), which adjusts the lift of the intake valves as required to ensure optimum combustion chamber filling, and comprehensive thermal management measures, help to strike this impressive balance between ebullience and efficiency, as does the seven-speed S tronic with its lightning-fast gear shifts and economy-conscious freewheeling function.
There is also an engine note to suit the driving mode that takes priority, adjustable via the standard Audi drive select system – relatively hushed for everyday journeys and long-distance cruising and crisper and more bass-heavy for more challenging drives.
Dynamic suspension The contradictions also extend to the chassis of the new S3 models, which can comfortably and compliantly accommodate long journeys while also attacking corners with impressive balance, resolve and agility. Lowered by 15 millimetres, equipped with a four-link rear axle and complemented by progressive steering, the standard S-specific suspension is a great all-rounder and provides excellent foundations for the S suspension with damper control which is a standard feature of UK S3 Vorsprung models. Here, valves control the oil flow in the dampers so that they adapt to the driving situation and condition of the road in a few thousandths of a second, and in this latest incarnation are able to provide even wider, more discernible and more beneficial differentiation between operating characteristics in the Comfort and Dynamic settings available to the driver via Audi drive select.
As always, where the S badge appears, so does quattro all-wheel-drive, in this case, based around a hydraulic multi-plate clutch in front of the rear axle which distributes drive torque between the axles fully variably as required. Responsibility for managing the process falls to a new system - modular dynamic handling control – which closely links quattro drive to the Electronic Stabilisation Control (ESC) and to the controlled dampers in S3 Vorsprung models.
Predictably for a car offering a performance of this calibre, all four of the S3's brake discs are internally ventilated. The front callipers are painted black as standard but can be finished in red as an option. In UK models, they are visible behind 18-inch graphite grey alloy wheels in the S3 Sportback and S3 Saloon, and 19-inch gloss black wheels in the equivalent Vorsprung versions.
Generous space concept Compared with their predecessors, the new S3 Sportback and S3 Saloon are three centimetres and four centimetres longer respectively, while both models are three centimetres wider. They share the same 2,640-millimetre wheelbase, which affords greater shoulder room and elbow room than the outgoing models, and provides for 370 litres of luggage space in the saloon and 325 and 1,145 litres of luggage space in the Sportback depending on the position of the rear bench seat.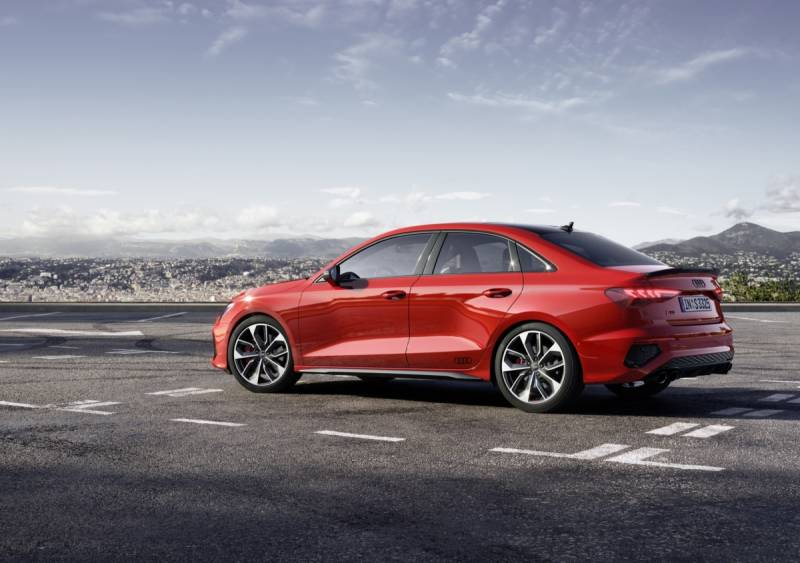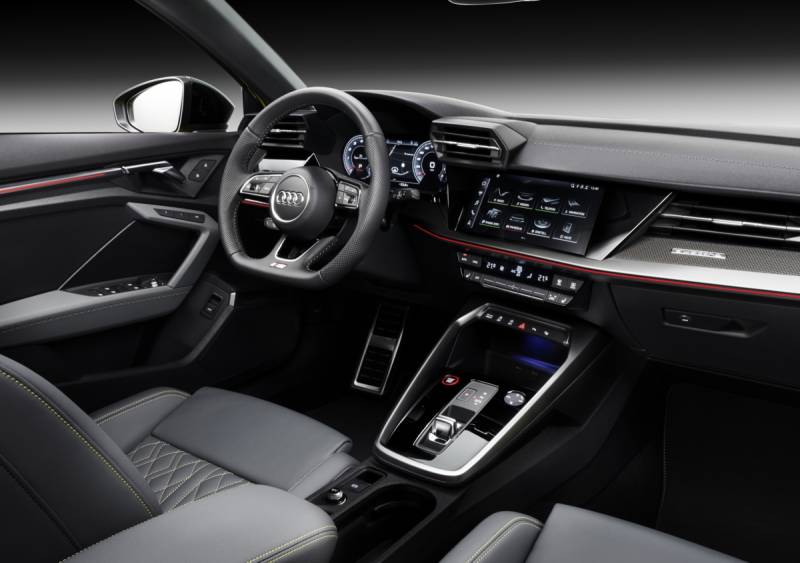 Purposeful interior The absolutely contemporary, high-tech look of the new S3 models sets the stage for their interiors with their newly developed sports seats finished in Fine Nappa leather and their crisply defined, driver-oriented dashboards that discreetly integrate the new MMI operating concept with its 10.1-inch black panel touch-screen display. The appropriately advanced new hub of the cabin is able to recognise letters entered by hand, provides acoustic feedback and can also be controlled using natural language. It is powered by the third generation modular infotainment platform (MIB 3), which endows it with ten times more computing power than its predecessor, and all of its connectivity features are delivered at LTE Advanced speed.
MMI Navigation Plus is standard and offers predictions on the development of the traffic situation, high-resolution satellite images from Google Earth, and very precise information about the traffic flow. Individual settings, such as frequently selected destinations, can be stored in up to six user profiles, as can other preferences relating to functions such as climate control and audio.
The fully digital, 10.25-inch Audi Virtual Cockpit provides crisply rendered information in the binnacle of S3 models, while S3 Vorsprung models upgrade to the Audi Virtual Cockpit Plus, which spans the full 12.3-inch width of the binnacle display and offers three different screens.
Connectivity between the new Audi S3 and the user's smartphone is free of charge via the myAudi app, as well as via Apple CarPlay, Android Auto and the Audi Phone Box, which is a standard feature of S3 Vorsprung models. It conveniently links the device to the vehicle's aerial and charges it inductively.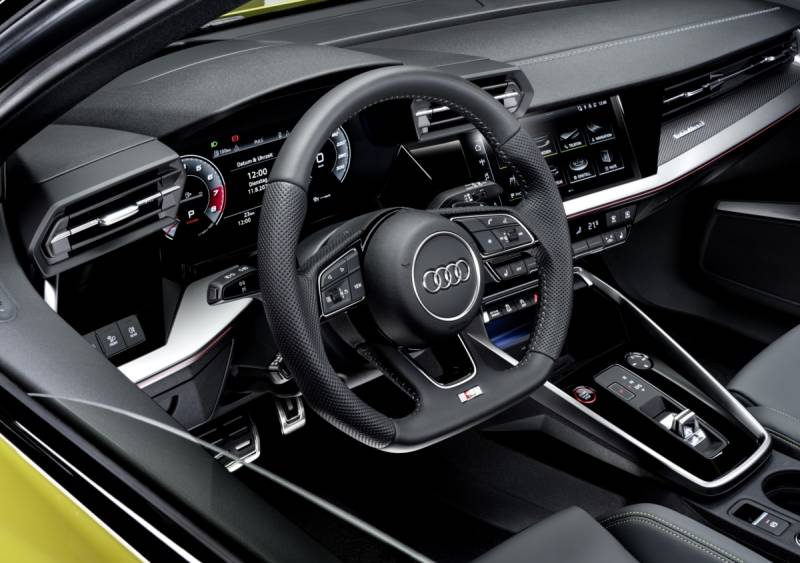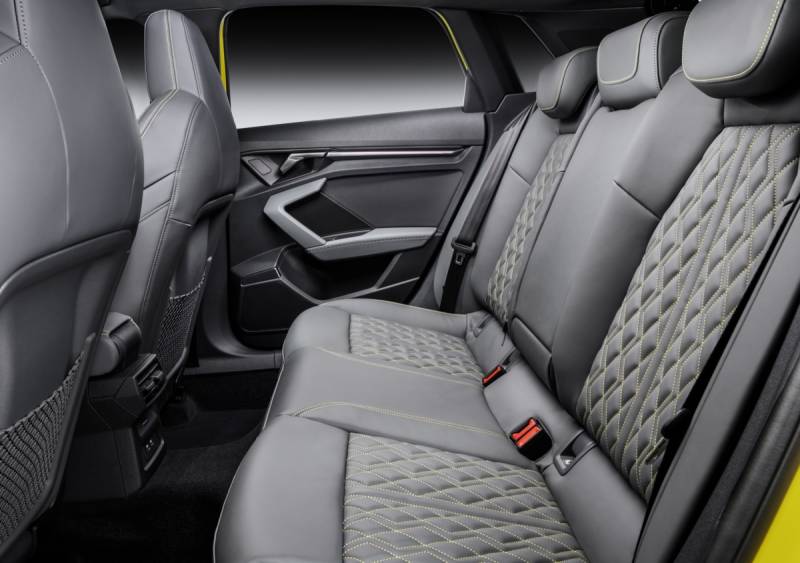 Helpful driver-assist systems
All S3 models leave the factory with an armoury of assistance systems that demonstrate Audi's technical expertise. Audi pre sense front, swerve assist with turn assist and lane departure warning all have the potential to prevent accidents and are included as standard. S3 Vorsprung models expand on this list with features such as lane change and exit warnings, the rear cross-traffic and park assist systems and adaptive cruise assist, which maintains the speed and distance to the vehicle in front and assists with lane guidance by means of gentle interventions in the steering.
Latest News