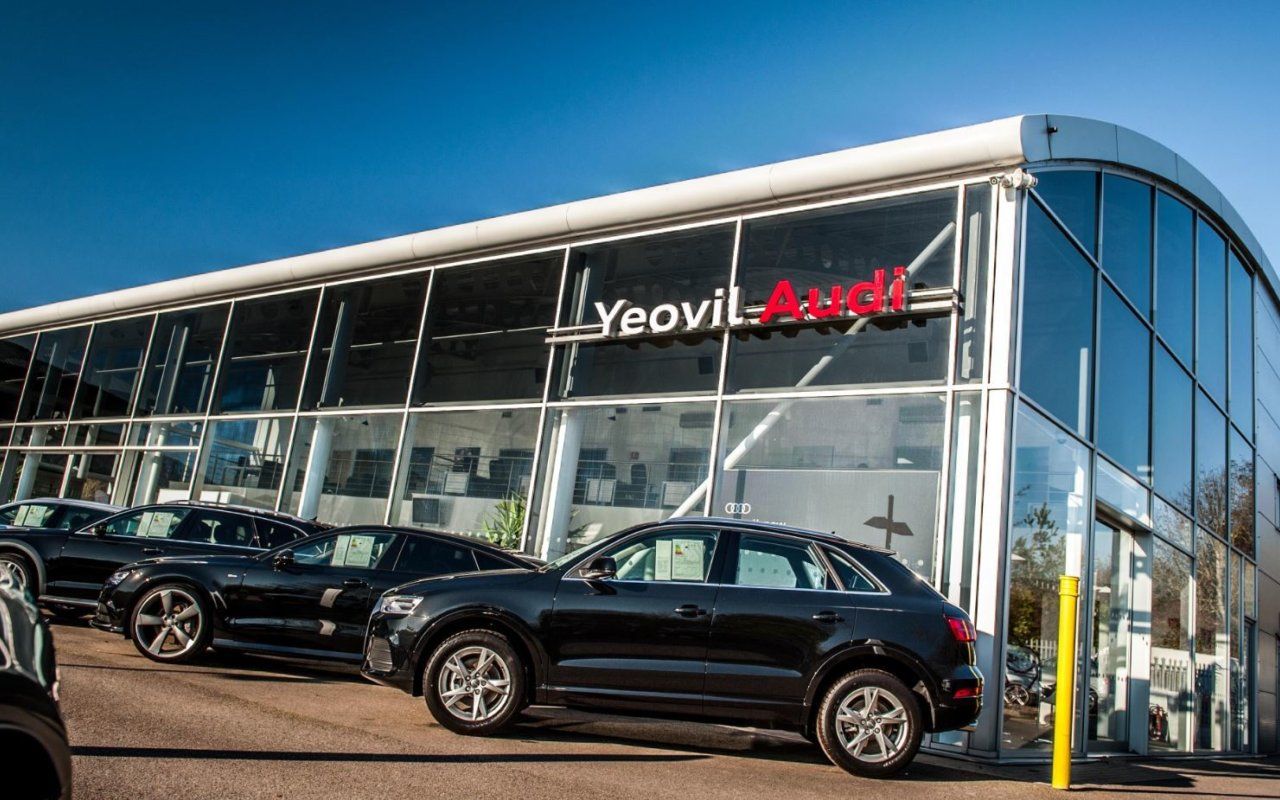 COVID-19 (Coronavirus) message and remote services from Yeovil Audi
Like many businesses, we are closely monitoring COVID-19 (Coronavirus) and taking every precaution to ensure the safety and wellbeing of our staff and customers. This is our absolute priority and whilst the business remains open as usual, if you feel unwell we ask that you postpone your visit to the showroom in line with the latest Government advice. You can do this at any time before your booking or appointment.
Compared with other retail environments we have a large showroom visited by a relatively low number of people, so we are confident of maintaining a high standard of hygiene and have introduced a number of additional support measures.
Additional hygiene measures are taken at Yeovil Audi
· Hand sanitiser available in every area of the business for customers and staff
· Increased cleaning of showroom, workshop and disinfection of car steering wheels, handles, gear knobs etc. for showroom, forecourt and customer cars
· Regular team briefings and awareness of individual hygiene
· Restricted staff travel between sites within our group and reducing face-to-face meetings
· Preparing staff and systems to minimise any disruption due to absences
We appreciate that either through choice or necessity you may limit time outside of your home over the coming weeks. As such, we would like to share the increased options we have for servicing and purchases to take place remotely.
Complimentary collection & delivery for servicing
For MOT tests, servicing, maintenance, or repair work we can offer a collection and delivery service. Upon delivery, the interior and door handles of your car will be thoroughly cleaned.
Car purchasing remotely including home test drives
If you are looking to purchase a new or used Audi we are now able to facilitate this completely remotely, including test drives and handovers at your home.
For both services detailed above, there is no charge for customers in the BA, DT6 – DT11, TA10 – TA20 postcodes.
This is undoubtedly an uncertain time, and above all our focus is on the safety and wellbeing of our staff and customers. However, it is currently business as usual and we will be as flexible as possible to minimise any disruption to our customers.
We hope to see you soon.
Dylan Fennell | Head of Business
Latest News