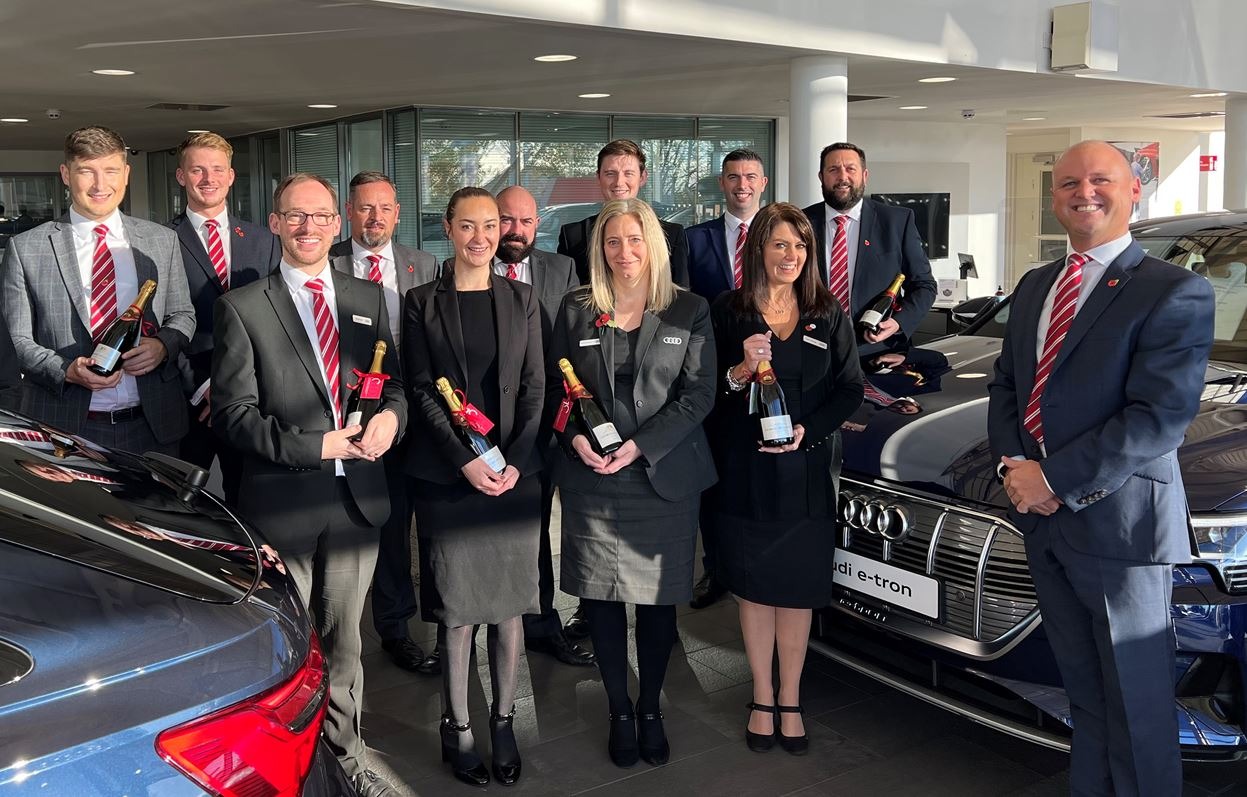 Celebrating 10 years
On Monday 8th November Yeovil Audi celebrated 10 years under the ownership of Ocean Automotive.
Founded as Poole Audi in 2000, Ocean Automotive acquired Yeovil Audi to grow the group's coverage in the South West, offering customers of both showrooms an increased choice of new and approved used Audi models.
Over the last decade the two Centres have worked closely together to share expertise, offer the highest level of service, and co-host a number of customer events.
For Yeovil Audi, this culminated in being recognised as 'Audi Centre of the Year 2020' by Audi UK earlier this year. This award is presented annually to the Centre which has achieved a consistently high performance across both the sales and aftersales departments. The areas considered include customer satisfaction and loyalty, sales achievement versus competitor brands, quality of service and repair work, and staff accreditation levels.
To mark the occasion, and celebrate a successful decade, every member of the team was presented with a bottle of Champagne on Monday.
Dylan Fennell, Head of Business, said: "Since becoming part of the Ocean Automotive family 10 years ago Yeovil Audi has gone from strength to strength. I'd like to thank my colleagues across the group for their support, our customers and particularly the amazing team here at Yeovil Audi. I am looking forward to many more successful years together."

Latest News