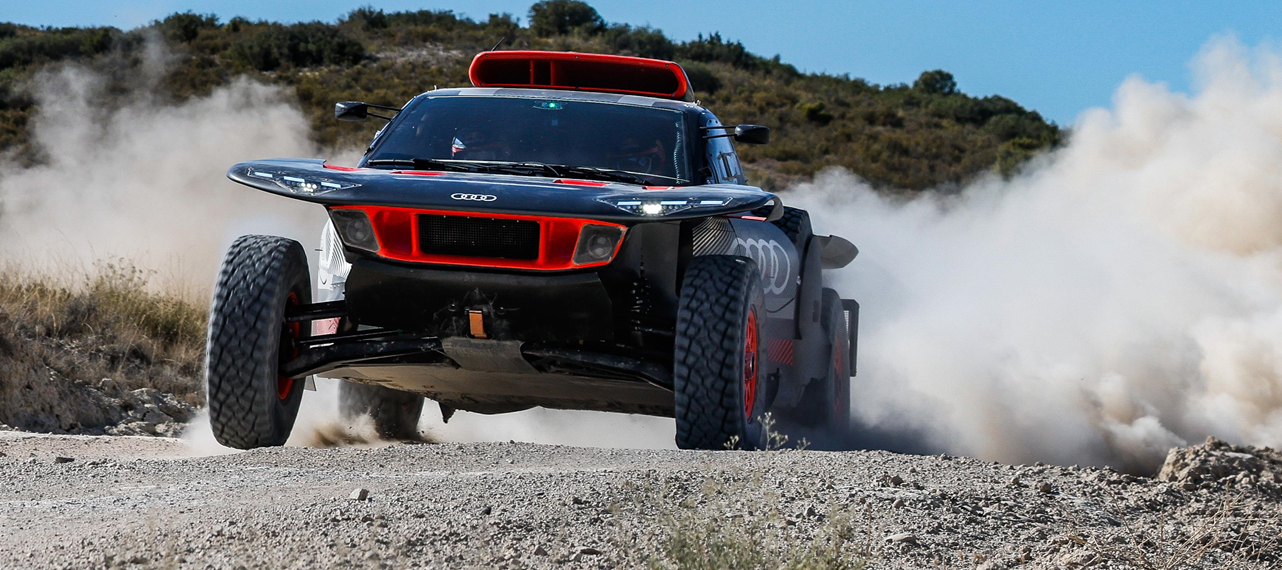 Audi Sport will take on the tough Morocco Rally from 1 to 6 October with three of its new RS Q e-tron E2.
After a packed schedule to test and assemble the new cars in Europe and Morocco, its first competition with all three Audi Sport driver pairings (Mattias Ekström/Emil Bergkvist, Stéphane Peterhansel/Edouard Boulanger and Carlos Sainz/Lucas Cruz) is now imminent.
The rally will cover 984 miles across six special stages, starting and finishing in the coastal city of Agadir. The total distance, featuring dunes, sandy trails, small mountains with the stony ground, but also fast tracks on solid ground, extends to 1,441 miles.
However, the team is also treating this rally as a dress rehearsal, both for the new car and for next year's Dakar Rally, which is even longer and more demanding than Morocco.
The E2 builds on the previous prototype Audi RS Q e-tron, which won the desert rally in Abu Dhabi in March. The body is completely new and features significantly enhanced aerodynamics while also lowering the car's weight and centre of gravity.
With a more efficient electric drivetrain and improved interior to benefit cooperation between the driver and co-driver, the latest RS Q e-tron now bears the abbreviation E2, reminiscent of the legendary Audi Sport quattro in its final development stage for Group B rallying in the 1980s.
You can track how well the three driver pairings take on Morocco Rally on AUDI AG's social media channels on a daily basis. In the Inside Dakar show on the evening of each stage, Audi Sport also offers its fans a varied first-hand summary of the action.
Latest News