Two Services for just £299 with Yeovil Audi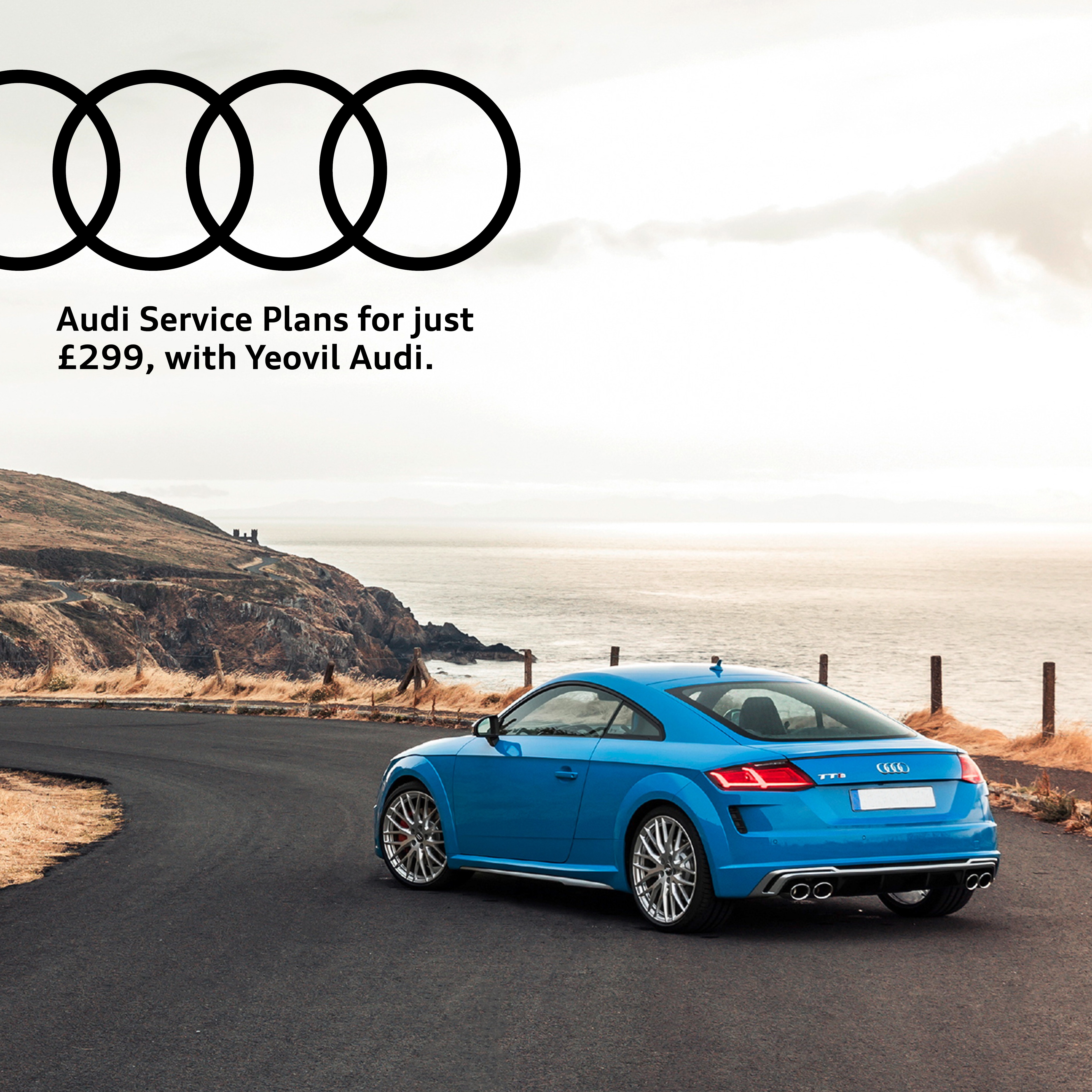 Selected new Audi Models, ordered from Tuesday 1st August 2023, will benefit from the offer of a Service Plan for just £299 at Yeovil Audi.
Ordering your brand-new Audi is an exciting purchase, so why not protect your peace of mind with the new Service Plan offer available with new Audi model purchases for just £299.
Order your new Audi model now with an Audi Service Plan and receive:
> Choice of new models coming into stock for delivery in the next three months.
> Generous offers available across the award-winning range.
> Your first two services included (1 x Oil Service and 1 x Oil & Inspection Service)
> Three years Audi Warranty and Roadside Assistance
> More certainty on your motoring costs for up to three years*
This incredible Service Plan offer at Yeovil Audi doesn't just mean outstanding Audi models and customer service from our award-winning showroom, it means peace of mind and reassurance once you're on the road in your brand-new vehicle. We have an incredible range of models to pick from, so contact us a member of our Sales Team will help you find your perfect Audi, at Yeovil Audi. Give us a call on 01935 678456 or send us an email on marketing@yeovilaudi.co.uk
Terms and Conditions can be found in our showroom, subject to availability and Audi Model. Visit us at yeovilaudi.co.uk
Offer applies to models up to 45 TSFI (petrol) or 45 TDI (diesel) engines. Engines badged 50 or over, S and RS model over 3.9 litre engine, e-tron GT and R8 are excluded. Offer includes standard Audi Finance Fixed Price Service Plan and excludes any additional local offers i.e brake fluid. *Audi Service Plan duration will be impacted by your individual driving circumstances.