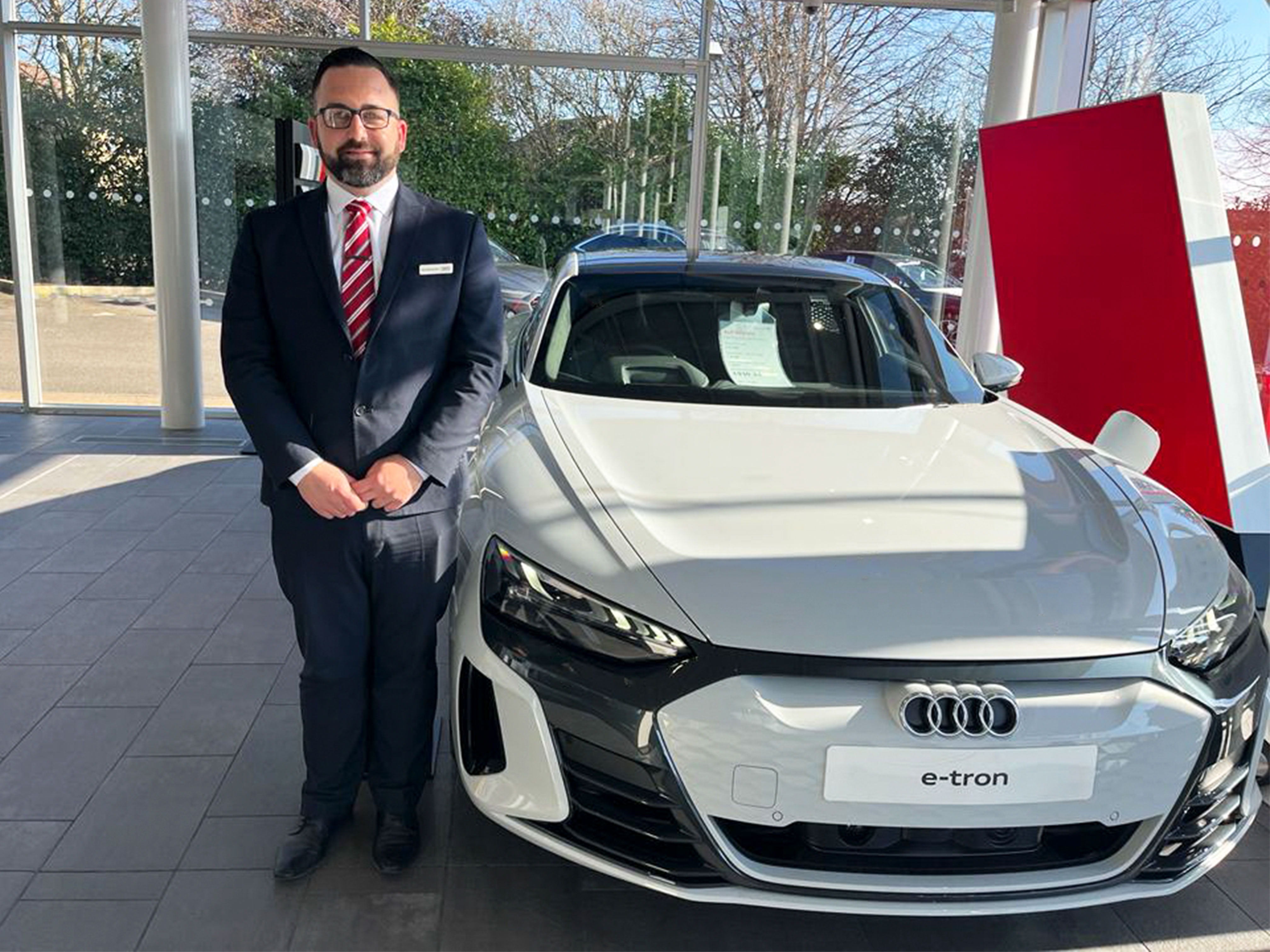 Meet the Team - Ben Westwood
When did you start working for Yeovil Audi?
In April 2015 I started working for Yeovil Audi. I had come from a previous automotive company as a Sales Executive and was encouraged to move by my previous manager who started working here. I have worked hard and developed my career, initially to the role of Transaction Manager, and have now been promoted to Sales Manager.
What do you like most about your new job role as Sales Manager?
I love that every day is different and always comes with a fresh challenge. I'm always very busy and there is a lot of variety throughout my working day. The atmosphere at Yeovil Audi is very positive, we're a great team and I enjoy being able to nurture my team's success.
Compared to my previous job role, I am now less focussed on the aspects of financing a car. I am now responsible for our team and sales department. I also help the General Sales Manager, ensure everything's running smoothly and we are giving our customers a great experience.
What's been your favourite experience whilst working for Yeovil Audi?
Throughout my career with Yeovil Audi, I have been on several trips away. This has been an incredible experience and is a great perk to the job. I'm currently looking forward to going back to Germany to drive a Q8 e-tron Sportback around a track in Munich. We also had a driving experience at Silverstone which was fantastic.
What's great about working for Audi?
What I love about working for Audi is that we are selling a phenomenal product and brand.
What are the future goals in your career with Yeovil Audi?
My aim is to ensure my team's happiness, give our customers the very best experience, and ultimately have a successful sales department.
What is your favourite Audi and why?
The Audi RS Q8 is my favourite. It's a great car that is practical and spacious.
Tell us something interesting about yourself?
Outside of work, I really enjoy going fishing at various fishing lakes. It's a very relaxed sport and I find it very peaceful. I was recently the first person to catch a particular fish that was over 30 pounds in weight, as an award I got to officially name it.

Latest News