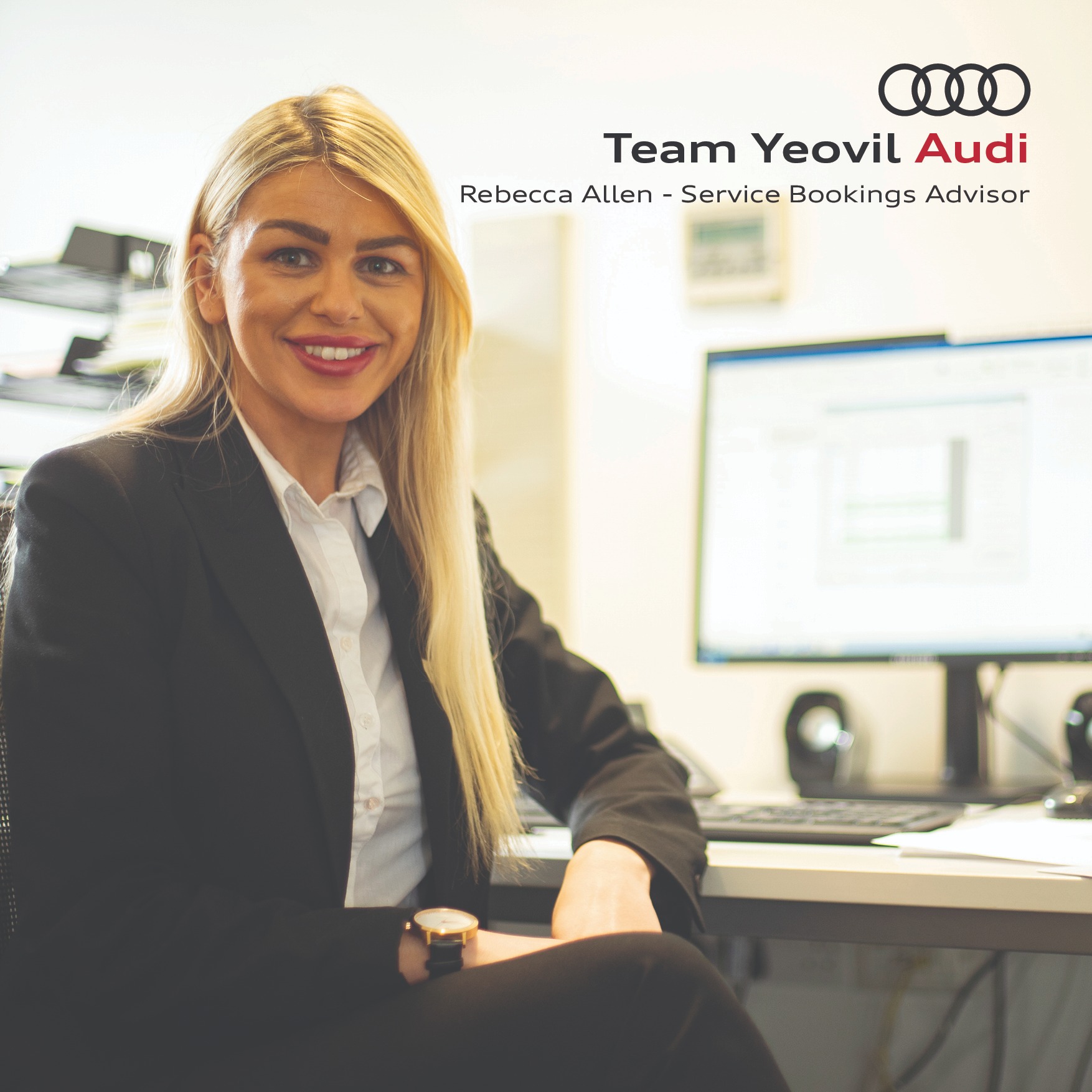 Meet the Team - Rebecca Allen
Earlier this year we were awarded the most prestigious Q Power award in the Audi network: Audi Centre of the Year 2020. This was a great achievement and clearly highlighted the hard work and devotion of everyone in the team. Over the next few months, we are going to introduce some of the faces of

Tell us about your role?
In my role I am responsible for contacting our customers when work such as servicing or an MOT is due on their car. I am customers' first point of contact for any bookings for the workshop including diagnostic work and outstanding software updates.
What drew you to the role at Yeovil Audi?
I was drawn to Audi because of my huge passion for the brand and the cars. I also aspire to progress with the company. I love working within a team and building a professional rapport with customers and other employees.
What does a typical day look like for you?
Speaking with our customers, getting to know them and answering any questions they may have about their car. If work is needed, booking their Audi into the workshop and discussing some options we have available such as purchasing a service plan to spread the cost.
Latest News
22-07-2021
Earlier this year we were awarded the most prestigious Q Power award in the Audi…
Read more >
20-07-2021
Congratulations to Dan Hull, who has passed his vehicle technician…
Read more >
16-07-2021
The Audi slogan "Vorsprung durch Technik" is marking its 50 year…
Read more >